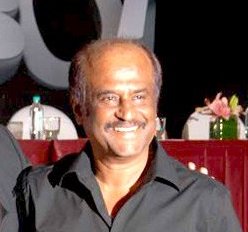 Rajinikanth is an Indian film actor, media personality, and cultural icon. He is considered to be one of the greatest actors in the world. He is known for his unique style of potraying a character. Rajnikanth is also known as Superstar Rajnikanth. Although he mostly appeared in Tamil films, he has appeared in films of other languages like Ra.One . He has even made appearances in films of other nations like the US.
In Ra.One, Rajnikanth made a special appearance as Chitti , who is a robot from the Tamil film, Enthiran . He also made an appearance as Dr. Vaseegaran , the creator of Chitti.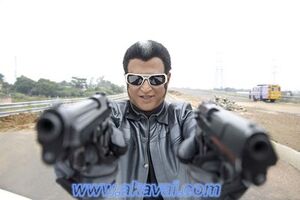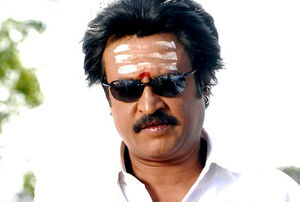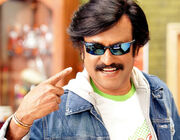 Superstar Rajinikanth is known all over the world. Age doesn't stop him from taking the lead roles.His comittment to the character provided to him sets an example for younger actors.People all over the world laud him for his unique style of acting.