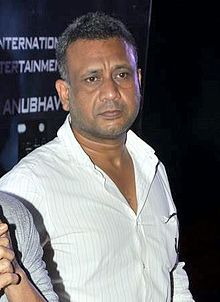 Anubhav Sinha is an Indian film director. He is the writer and the director of the film,"
Ra.One
". The film is a modern technology version of the classic tale of
RAMAYANA
. The film stars
Shahrukh Khan
,
Kareena Kapoor
,
Armaan Verma
and many others (see
Ra.One
for more info), and it is the costliest indian film up-to-date. The film recieved mixed reviews for critics.
See www.en.wikipedia.org/wiki/Anubhav Sinha for more info. Also see www.en.wikipedia.org/wiki/Ra.One for more info. about the reviews.